Global collaborative robots market value
The global collaborative robot market was valued at around USD 1.2 billion in 2021 based on Statzon aggregated data. Also, in the same year, the sales volume of cobots reached a total of 32.300 units. The market value experienced a significant increase from the previous year, and this trend is expected to continue in the future with a 40% CAGR during the next five years.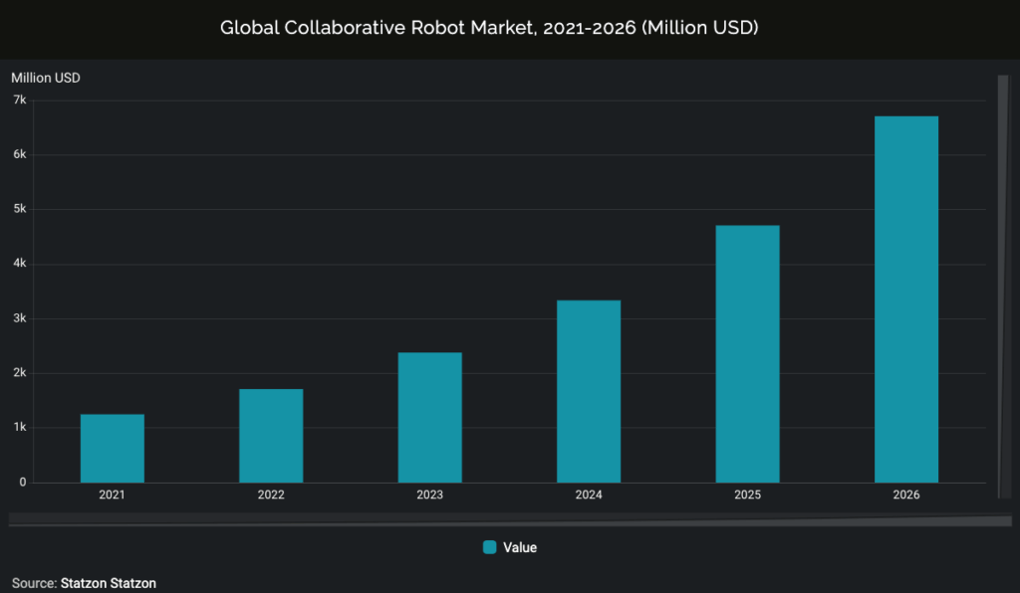 Key drivers for cobots market growth
The demand for automation is a key driver for the industrial robot market to grow. This also applies to the cobots market. But cobots offer low capital investment and a high ROI, making them more attractive than traditional industrial robots. Cobots also have a more comprehensive range of applications in the industry. They can be easily repurposed and utilized for multiple activities. They can also be conceived, implemented, and deployed more quickly than regular robots.
The adoption of new digital industrial technologies such as 5G, industrial IoT, and many others also contribute to the fascinating growth of the cobots market.