Company overview
Medicaroid is a collaboration between Kawasaki Heavy Industries and Sysmex Corporation, combining the two companies' robotics know-how and medical diagnostic expertise. This joint venture was founded in 2013, and the European subsidiary opened its doors in 2020. The company operates in the medical devices industry with a focus on robotics systems and robot-assisted surgery. The company's products are targeted at a selected group of healthcare practitioners, such as urologists, gynecologists, and general surgeons.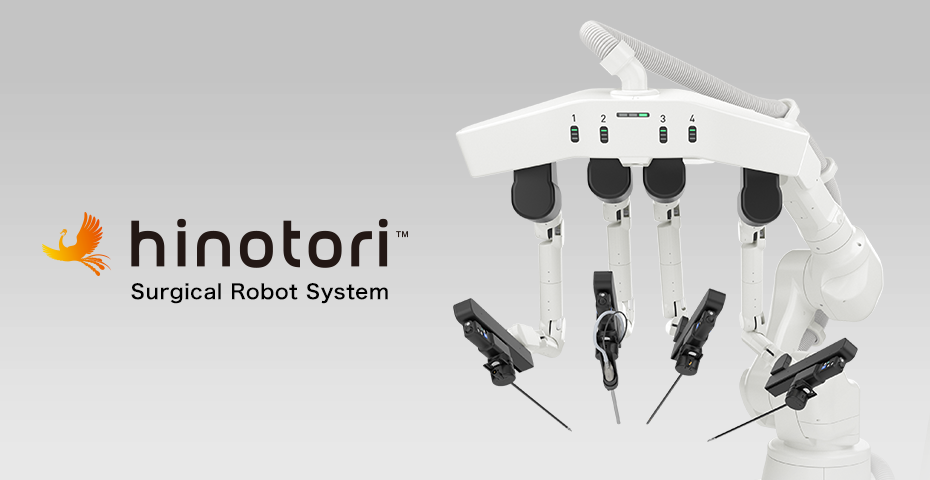 Data needed to enter the robotic surgery market in Europe
The company had a challenge: they were completely new to the European market with zero medical devices installed in the region's hospitals. They also aspired to compete against the industry's giants, such as Medtronic and Johnson & Johnson in the next five years. However, they lacked precise and reliable market figures, even though the goal was to define the market expansion plan within the next years.
Medicaroid's head of business development of EMEA region, Alexander Schwarz, explains that they had to decide which groups of countries to target first. According to the results from the first-entered location, a similar model of direct sales and distribution could be expanded to other countries later on. The company needed country-specific data segmented by end users, applications, products, services, instruments & accessories, and revenue growth estimates across Europe.
Apart from the country-level data, they needed the following robotic surgery market data: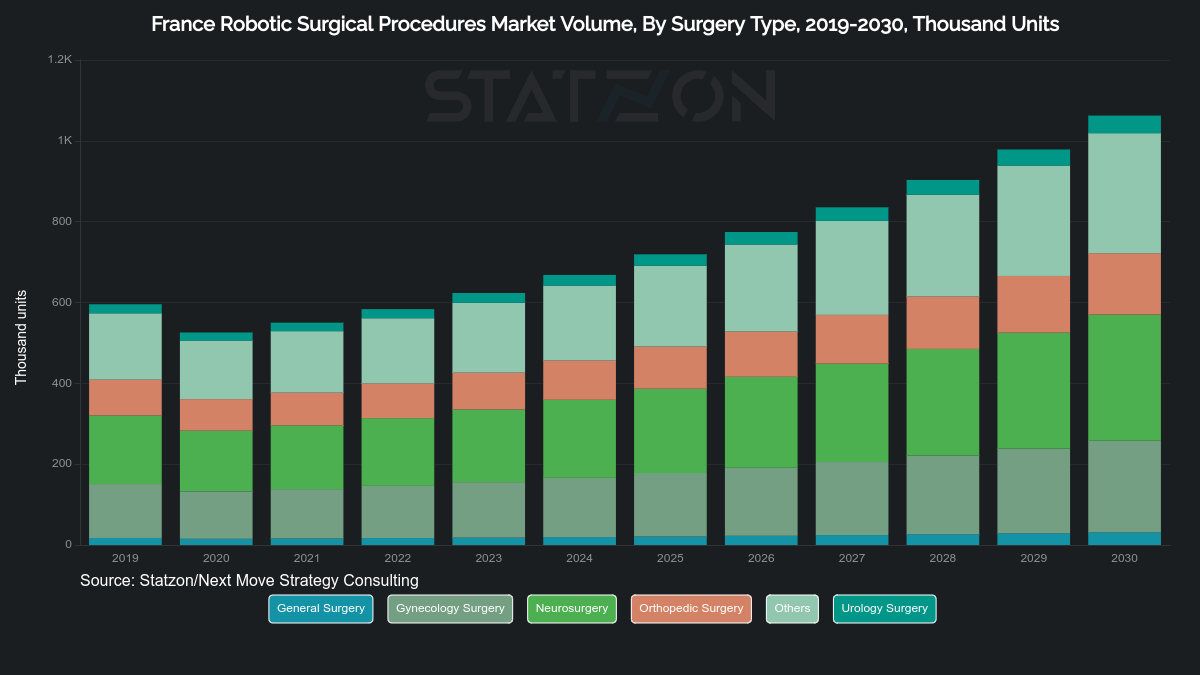 Furthermore, Medicaroid had to discover the usage of different surgical devices. Finding the data was crucial so that they could choose the most appropriate divisions to start with, and later on target them at the hospitals. Moreover, the information gained from the data would greatly impact Medicaroid's timing and implementation of the product launch, and finally, their future revenue.
The company needed global and country-level data in Europe to define the usage of surgical devices of following applications: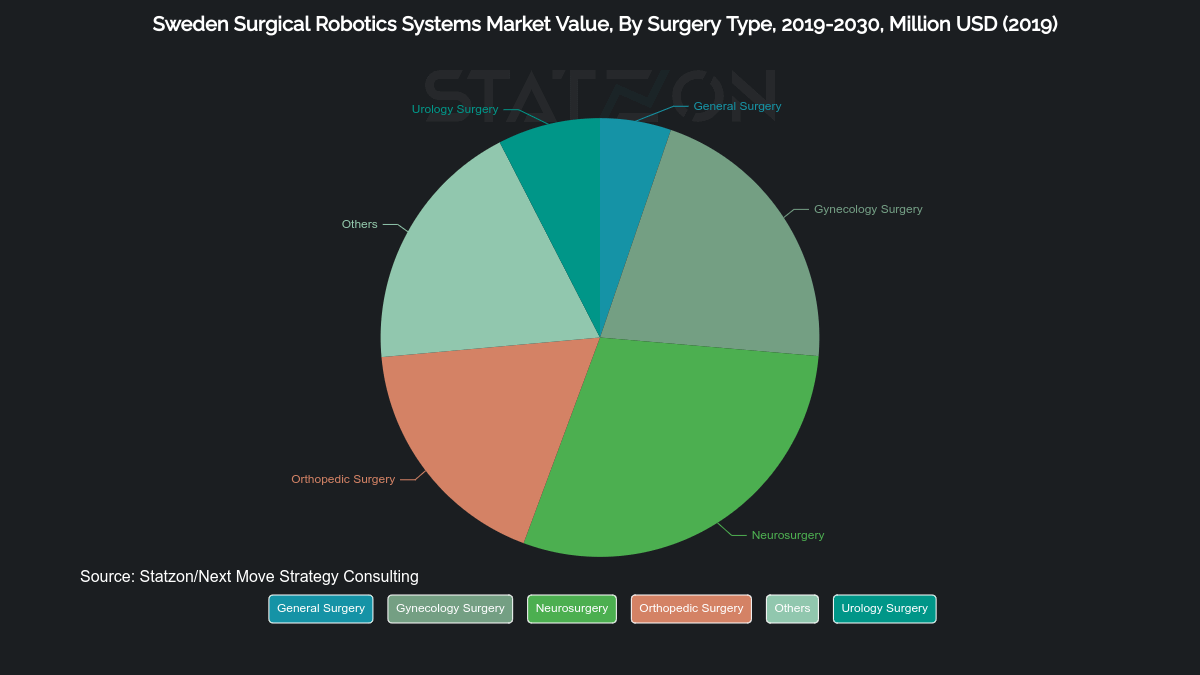 Challenge: finding profound year-to-year data
Schwarz recalls that the search for market data turned out to be both complicated and time-consuming. According to him, it was common to find information gaps of four or five years among the surgical procedure statistics, which altered the accuracy of his calculations. He also felt that there wasn't enough validated data available. "I was trying to find the number and types of procedures performed, but it was difficult. And the total amount of procedures performed in a single country was extremely challenging to get."
Data sources used before Statzon
Medicaroid was using other data sources before subscribing to Statzon, without convincing results. Schwarz recalls having used another market data service a while back. "We found that specific website a bit complicated, and the search engine was too broad for our liking. Besides, the site didn't offer us data about the number of surgical procedures performed in different countries. We currently don't use this data service because it didn't fit our needs." The company also tried Google and European statistics homepages to figure out the economic and healthcare environment of the target audience.
Solution: Statzon's finely detailed industry data
Statzon was the only solution on the market that finally had the data Medicaroid was looking for. The finely detailed, precise year-to-year data (with no gaps between years) was immediately accessible to the company. Medicaroid's personnel was able to scroll through different data sources in a single platform. All the information was now available to them – from country-level data to the volume of robotic surgeries performed, and from segmented market data to distinct surgical applications. After data search, the information could be conveniently downloaded for the company's use. "With Statzon, we found everything we were looking for, and we found it a lot faster than with any other services."
Conclusion
Medicaroid's data search was very time-consuming before subscribing to Statzon. It was not rare to come across invalidated data that lacked year-to-year figures. Moreover, the precise data they were looking for did not seem to be available at all. However, Statzon was able to help Medicaroid with even the most demanding data requests, optimizing their productivity at the same time. Schwarz goes on to describe his experience using Statzon: "I like your platform. It's much easier to use than any other research platform." He also adds that the company was very pleased with the straightforward approach website, and that the data was just as precise and reliable as they hoped it to be.
Interested in learning how you would benefit from Statzon?