When you are running a startup and raising funding, you need to have a pitch deck. Your goal is to sell your idea to potential investors and show how they can make money with you. The most important is that you tell a personable story about your startup. A great pitch deck creates attention and curiosity and gets you to the next stage of the investment process.
According to TechCrunch, investors spend, on average, 3 minutes and 44 seconds reading a pitch deck. So you need to keep it clear and informative. The ideal length of a pitch deck is around 10-15 pages. More slides mean less time spent on each page. If you have 15 slides, that means that investors are spending less than 15 seconds per slide. Don't try to communicate more than one message at a time.


There are different decks for pitching events, and ones that are shared with investors by email. Good presentation decks are visual and don't include too much text. Decks that are shared with investors need to be self-explanatory.
You have very few slides and less than 4 minutes to convince the investors. Here is a proven pitch deck structure to use and get funded!

📌 Cover Slide


On the first slide of your deck, include your logo, company name, and a short tagline that tells your company's vision in some way. In the tagline, less is more.

📌 Problem


You need to have a real problem that you are solving. If the problem is not big enough, you don't have any opportunity for the investors. Be clear what is the problem you are solving. Are you solving a critical problem or something that is "nice to have"? The best problems are global problems that the audience recognizes or has themselves.

📌 Solution


Once you have a big problem, you, as a startup entrepreneur, have a solution for that. On this slide, describe your solution from the customers' side. It needs to be clear that no technical background is necessary to get it. Don't tell about your product, its features, or technical stuff. You can have a separate Product slide for that in your deck.

📌 Market


Great investment opportunities have big markets. How large is the market you are going to, and what are the major market trends? Is the market big and attractive enough for investors? Startups are exciting to investors if their total addressable market (TAM) is at least in the hundreds of millions of USD. TAM is the total market demand for a product or service: TAM = Number of Customers x Price. The serviceable Available Market (SAM) is the segment of the TAM targeted by your products and services that you can reach.

To get your TAM and SAM, you must have reliable market data. Many people look for the data from Google, but you can also get it from market reports or solutions like Statzon, which provides free access to data and forecasts from 12k industries and technologies globally.
📌 Team


In most cases, the Team slide is the most important one that investors look at in early-stage startups. You need to explain why you will win against your competitors on this slide. For example, what competencies does your team have, what kind of experience do you have from the market you are entering, did some of your team members do exits, etc.?

📌 Business


On the business model slide, you explain how you make money. From the investors' angle: how will they make money with you? Are you selling a product or service, or is it a marketplace? Is it a subscription, or how do the customers pay? What is the price and margin of your solution?

📌 Traction


On the traction slide, show traction that is relevant to your growth. Do you have sales already with a nice growth rate? Is your number of registered users skyrocketing? The best kind of traction gives investors a wow effect and a willingness to learn more.

📌 Go-To-Market Strategy


You need to explain how the money you are about to raise will accelerate your growth. The go-to-market strategy is a plan of how you will get the company to the next fundable milestone, normally within 18-24 months.

📌 Competition


All great ideas have competition. Who are your primary competitors providing a similar type of solution to yours? What is your secondary competition meaning other ways to solve the same initial problem? You need to show the investors your competitive advantages and how your solution is a better fit for customers than the competitive solutions.

📌 Funding and Financials


How much are you looking to raise, and how will you use the money? What are your runway and monthly burn rate? What is the valuation of your company? If you have some financial data already, you can include it here. Investors are investing in the company's future potential, so financial projections for the next years would be good to have.

Don't try to put too much stuff on your deck. The goal is to wake the investors' interest and get you to the follow-up discussions.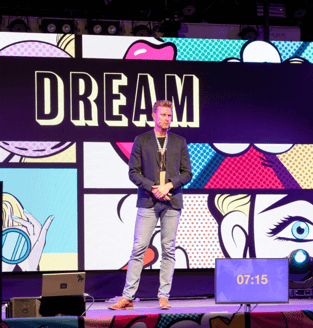 Kimmo Kuokkanen
CEO & Co-Founder of Statzon